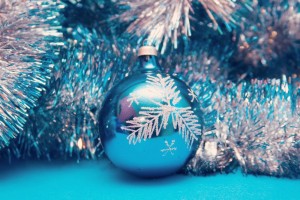 Every year, my visceral need to decorate and rotate seasonal adornments onto shelves, mantels, and tabletops comes to a sad and screeching halt after Thanksgiving. I replace the gourds, candles, haystacks, lanterns, and mums with Hanukkah paraphernalia and breathe a sigh of relief that I don't have Christmas to deal with.
This year as I put away the last menorah, I wondered if I sighed with relief or resignation. My "seasonal closet," stocked with beads, leaves, fruits, table runners, vases, candles, and jars for all occasions, is devoid of Christmas cheer.
I've always admitted to a bit of Christmas envy—only from a home decor standpoint—but being a single-faith family, this never became an issue. I get my fix by helping my friends decorate their trees and volunteer for ornament removal and storage duty. It's not a chore when you don't have your own mess waiting at home and when it's accompanied by wine, friendship, and, well, beautiful stuff.