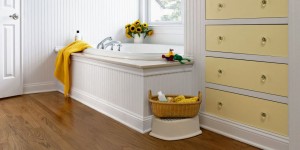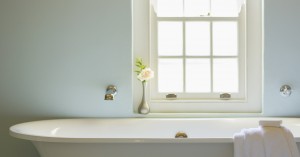 You'd think that a house that was only 12 years old wouldn't need many upgrades, but ours did. It had great bones and we had great vision, so we were game for some remodeling.
Before moving in, we hired a contractor to paint, change light fixtures, install a wood floor in the second floor hallway and do some trim work. We had no intention of updating our bathrooms, but within days of moving in, my husband began obsessing about it.
We hadn't budgeted for bathroom renovations, but decided to just get an estimate. Can't hurt, right? Wrong. $2,400 just for granite? Ouch. Despite the cost, however, we wanted to make it happen economically.
CLICK HERE TO READ FULL ARTICLE AT HOUSE BEAUTIFUL