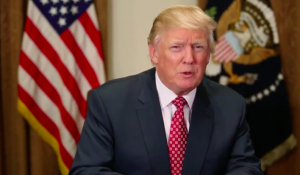 "This is your homeroom," my new guidance counselor said. What's a homeroom, I wondered?
I'd spent the last three years living in Israel, South Africa and now the US, wandering through five different schools, and learning a new language and customs. At thirteen, I was just a little tired of making new friends and fumbling through new curricula. My knees nearly buckled as I slowly walked into my new homeroom, months after the school year had begun.
Compared to my strict South African private school, this was mayhem. Kids were sitting on desks, and munching on Kit Kats and Doritos, which I'd never before seen. One group heatedly discussed the newly aired episode of "Fame," while another was busy not only singing, but acting out a pop song. I weakly mumbled my name to the disinterested teacher, who directed me to an empty desk right in front, when all I wanted was to be swallowed up somewhere in the back of the room.
Suddenly, the orchestrated chaos was interrupted by an announcement. I had no idea where the sound came from, but everyone stood and chanted a poem in unison. That night, my mother explained the Pledge of Allegiance and also shared the words of our new home country's national anthem.