My close friend Erris and I have been procrastinating for months to write our first annual Valentine's Day column about the modern-day application of Men Are from Mars and Women Are from Venus. The procrastination could've been the result of the gravity of the task at hand.  Or more realistically, Erris's push-back to my desire to make this our first annual Super Bowl Sunday column as opposed to unveiling our collaboration in honor of Valentine's Day (She's so Venus!).  We know that this isn't the first attempt at a blog about this topic presented on Valentine's Day.  Are we unique because we are (un)deniably middle-aged and happily married to others? Perhaps not, but we nonetheless believed that we could strike a chord due to Erris's unparalleled wit and wisdom (written over the objection of Erris), combined with my desire to drink and write with her on a cold Wednesday night.
In order for this venture to be successful, we first needed to confirm that one of us thinks like a man and the other thinks like a woman. We took one of those scientifically proven Gallup-envied Facebook polls and confirmed that we could proceed…with a hitch. Erris, it turns out, is 70% male and 30% female. No worries. I balance that out with an 85% female and 15% male score. I know I am metro, but really?
Despite what appeared to be our blurred roles, we persevered. After just two Mango Martinis and two beers (we will leave it to you to decide who ordered which), we realized that for the first time in the history of (wo)mankind, we are no longer living on two separate planets, but in fact our planets are merging together at a rather cosmic speed. Men are still from Mars; but women are from a suburb of Mars, with better shopping. Alternatively, women are still from Venus, and men are now also from Venus, with ESPN on wide screen in high definition. We are now living in a GENDER ECLIPSE.
Just a few weeks ago, Russell Wilson, the quarterback of the Seattle Seahawks cried after an exhilarating come-from-behind victory. And everyone thought that was cool.  After Wilson pulled himself together, he showered and left the locker-room, fashionably dressed, like all of his teammates, and virtually all National Football League players and professional athletes. It explains why malls are now filled with equal numbers of men and women, even on football Sundays. Conversely, sports stadiums are now filled with equal numbers of men and women, even on Black Friday.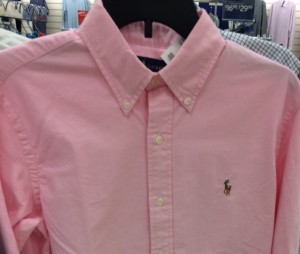 Speaking of fashion, who would have thought twenty years ago that pink would be a color for both men and women? Men used to wear black to look cool and women wore black to look thin; now women wear pink because they always have, and men are following suit. No matter the motive, the change is here and it's profound. No offense to the color orange – pink is the new black.
The Gender Eclipse doesn't stop with crying and buying, or passion and fashion. Dads are now extremely involved in raising their kids, women are now running companies, and both men and women are playing and watching sports. While women still reign supreme in the makeup department and at the hairdresser, men's salons are popping up everywhere and the men's grooming products industry is now exceeding $6 billion in the United States, and over $33 billion globally. Not too shabby!
Even the proverbial fear of commitment for which men have been criticized for so long has taken an interesting turn.  Now, most divorces are initiated by women. While men are still criticized for avoiding commitment, women are now terminating those commitments at a higher rate.  Can't guys catch a break?
There can be no question that for far too long, women got the short end of the stick with jobs, money, and leisure time. This discrimination was unfortunately dictated by men. It therefore makes little sense to me why women would (and continue to) further handicap themselves by wearing the most uncomfortable clothing imaginable.  Why do women (yes, Erris too) endure the strangulation of pantyhose and parade around in the least comfortable, although arguably sexy high-heeled shoes? I'm not complaining, but I'm not understanding.
I can beat myself up on my 85% Facebook female score. I certainly prefer that I be considered metro, not feminine. But instead, I choose to rationalize that I will someday be recognized by groups of men sipping cappuccinos at Starbucks, and women guzzling bourbon at the local steak joint while ogling over the most recent Sports Illustrated men's swimsuit edition, as a man significantly ahead of my time. Get with it people. The Gender Eclipse is upon us and in full orbit.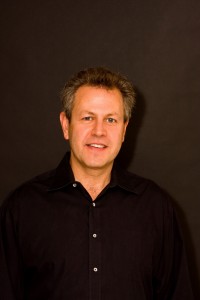 Ken is the husband of his beautiful wife Jodi, and the proud father of his two spectacular daughters, Carly and Jamie. During the day, Ken plays lawyer, having practiced it since 1984.  Ken has always had a passion for writing humorous pieces  about non-legal everyday life. He is thrilled to be able to work with his dear friend, Erris.