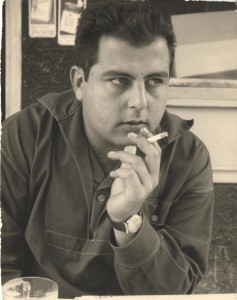 Perhaps one day I will pay homage to the group that forever morphed me into the dancing queen, swaying in my bell-bottoms (Johannesburg circa 1979), mouthing the words into my hairbrush. But today, this is for my Abba (dad, in Hebrew), who never asked me to turn off the music or dial myself down.
My earliest memory of Abba is of our first serious talk, and it's the cornerstone of our relationship. I was four-years-old and jealous of the attention my new baby sister was getting at our grandparents' house. Apparently she didn't know it's all about me, so I escaped across the narrow street to sulk in a field of wildflowers. Why miss an opportunity to make it as corny and poetic as possible? I remember seeing him walk in his usual confident, calm and deliberate manner out of the small cottage. A large imposing figure, with the gentlest soul. I turned away from him, kicking flowers with my patent leather red Mary Janes and ignored him, thinking that meant I would win for a few more minutes.
He placed his giant paw on my shoulder and bent down on one knee. His elbow was propped on his thigh, with his eternal cigarette sending smoke into the ether.
I shrugged, establishing a pattern of sulking and silence, which constitutes my default behavior at the onset of adversity to this day. Undeterred, he wrapped his arm around my shoulders, drawing me near. To this day, I cannot resist his warm and reassuring embrace.
"Now that you're a big girl, there's something you need to understand," he said. "You don't have to run away. You can cry when you feel sad, but when you're done crying, we'll talk and figure out what you can do to help yourself. That's how grown-up girls solve problems."
Forty years later I can still feel the moment of impact. I remember thinking, I should just say what is bothering me and he will help me sort it out. His words defined not only my first coherent memory, but the promise and gift he gave me that day. He said what he meant, always stood by his words, and didn't shy away from controversy, especially when the topics were messy — and there were plenty over the years.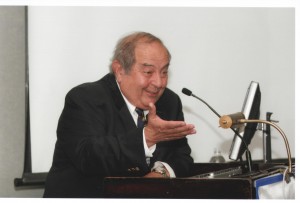 Abba's life mission was to improve outcomes for women considered at high risk during their pregnancies. He is a leading world expert on gestational diabetes, has published hundreds of articles and several textbooks, making the MD and PhD after his name actually mean something. He has lectured all over the world and accumulated more awards than his office walls could handle, but to me, he is just Abba.
He answers his phone right before a lecture, during a teaching session or very late at night, just to make sure I'm okay. He has boarded numerous flights to bail his kids out emotionally and has never once laid a guilt trip on any of us – he says he needs to see the whites of our eyes to know for sure that we're okay. He listens without freaking out – a talent I have yet to develop as a parent. He prefaces requests for advice with, "What do YOU think you should do?"  Always supportive, encouraging, and most of all, empowering.
One of his special talents is managing to straighten me out while making me think it was my idea all along. One such implanted seed resulted in my application and subsequent graduation from law school. I'm on to you Abba (now that I'm 46…).
I lecture him on eating too many carbs, smoking too many cigars and not exercising enough. I berate him for the language he uses in front of my teenagers, who just laugh and remind us they've heard it all before. I beg him to wear long pants and put on a tie, but he prefers his blue shorts, button down and flip-flops.
"Who are we impressing?" he asks.
I guess he's right. I'm already plenty impressed and so is everyone who knows him.
Saturday mornings at Abba's house begin with a long chain of incoming phone calls from friends and
family near and far seeking advice, or just the sound of his voice: intelligent, balanced, reassuring and, most of all, honest.
"If you called me for a bullshit answer, you're wasting your time and mine," he says.
We know, Abba. We know.
He supposedly has been retired for the last three years, but is hard at work on research papers and publication deadlines. His incredible new textbook was recently published and there's barely room on the shelves among all his bound words of wisdom. He humors my mom by going to the gym with her a few mornings a week, probably just to get her off his back, and to support her need to promote his health. And he admits, "I'll do whatever makes my wife happy." Because that's the kind of husband he is.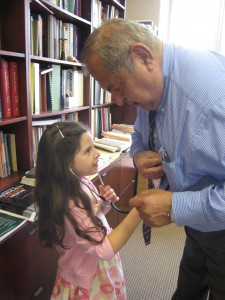 Abba became Abba instead of Saba (grandfather, in Hebrew) to his six grandchildren. His Israeli friends were baffled by the misnomer, but then it all made sense. My son, the oldest grandchild, heard me saying "Abba" so many times that when he started to speak, he addressed him as Abba, and it stuck for all future grandchildren. It's likely a testament to the number of times I say his name, most of the time loudly, because he's a little deaf in one ear (although he can hear perfectly when I'm whispering to my mom about his diet).
"You worry about your stomach and I'll worry about mine," he says with a smile. "And since you aggravated me, I'm going outside for a cigar. Bring some ice cream and join me."
Abba has been nicknamed The Godfather, Tony Soprano, The Israeli General and other titles conveying a tough, in control yet somewhat vulnerable personality. He dismisses these monikers with a laugh. The one that appeals to him is Frank Sinatra, because he did it his way. And that defines my dad.
Does my father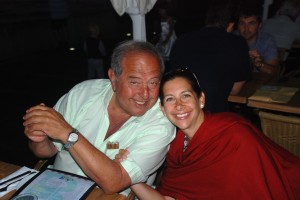 know how much he is loved and admired? That he is respected and cherished? That he is iconic and bigger than life? I hope so — he certainly has spent his life making sure that I know that I'm loved, admired, respected and cherished. I don't want to be iconic or bigger than life, I just want to give my kids a little of the ton he has given me. And that little bit will be a lot.
Happy Father's Day Abba,
Your Dancing Queen